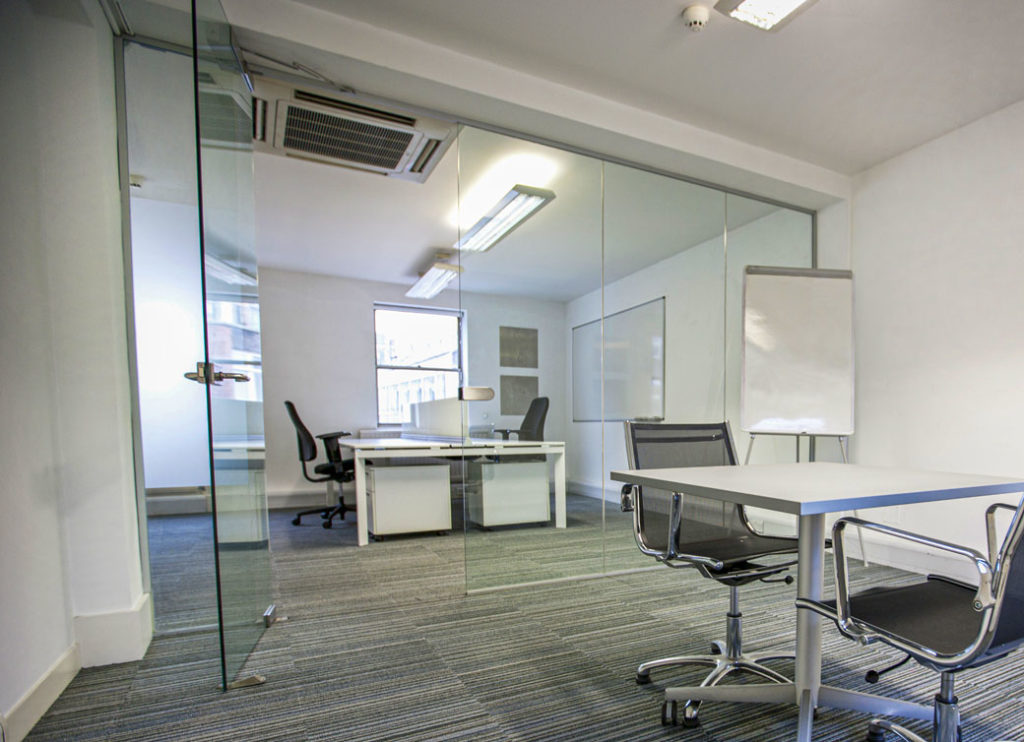 Office walls made from large glass panels are increasingly common in today's modern business centers. Yet that look, and the benefits glass offers, are being used by smaller, local companies as well. The feeling of openness and transparency glass provides lends a level of sophistication and professionalism that will help attract and retain customers.
Typical offices have four painted walls and a door with a small window. Or maybe there is a door and a small sidelite next to it. Contrast this with a complete wall of glass that allows for natural light to enter. Suddenly an interior office space feels larger, less cluttered, and more refreshing. Studies have shown that exposure to natural light has health benefits for workers who spend most of the day trapped in an office. The approachable nature of glass also creates an atmosphere of collaboration and cooperation among peers.
For meeting and conference rooms, a white board can be replaced with a strip of frosted or translucent film giving you the ability to write directly on the glass wall. Try doing that on a typical office wall! Some films are magnetic which would further enhance your meetings, and ultimately, office productivity.
Cost should be a factor in every remodeling decision and glass fares well in this area too. Admittedly, the thicker glass used in office partitions is more expensive than typical glass for picture frames or windows. However, the cost is offset by the elimination of framing, drywall, and paint that occurs in a typical setting. Interior glass partitions are also very safe and much easier to maintain than drywall.
If you're looking for a way to make your office more open and elegant, glass office partitions may be the right choice! For more information contact us or give us a call in Corvallis: 541-753-9175 or Albany: 541-926-4446.